Still obsessed about Rory McIlroy's change of equipment, withdrawal from the Honda Classic, and his dental health? Read this tidbit from the deep storage spaces of Howie Munck's capacious mental attic: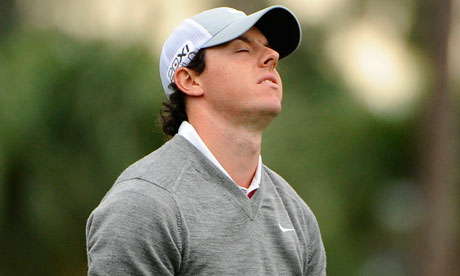 From "Special Moments in Senior PGA Championship History" (a handout at Ridgewood CC for the 2001 event):
1987 - "Trailing third-round leader Dale Douglass by six strokes and upset over a round of 76, Chi Chi Rodriguez preceded his round by purchasing a new set of clubs from PGA National Golf Club. The result: a 5-under-par 67 to give the popular native Puerto Rican a one-stroke victory."
This could put to rest second guessing the impact of Rory's change of clubs. Of course if you change clubs the same day you go out to play, there's no time for media reaction to seep into your head.

Thanks for putting it in historical perspective, Howie!
Among many other books, Dave Donelson is the author of
Weird Golf: 18 tales of fantastic, horrific, scientifically impossible, and morally reprehensible golf